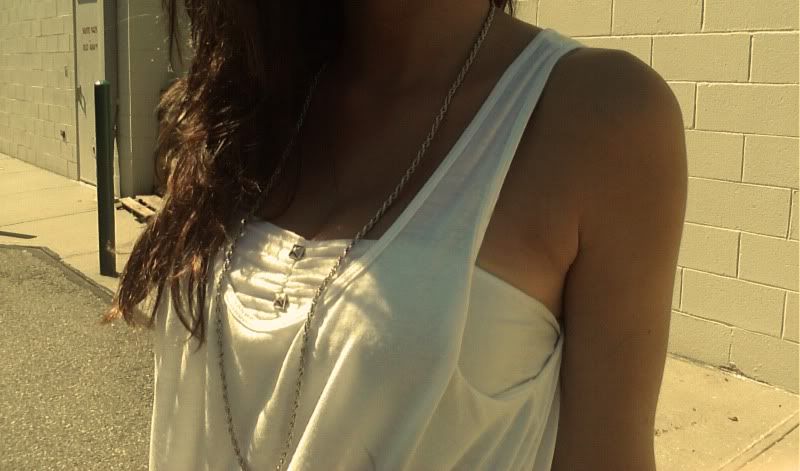 Everything American Apparel, Bandeau Bra- DIY studs
Work, work, work is all I have been doing lately. Meaning no beach time unfortunately. Which leaves me with my pale skin compleatly lacking of vitamin D. School shopping time is approaching and I can't wait! Im not going to lie though I have already started and have a pretty good idea already of the things that I want to get.
Leather boots, rings and tank tops are top on my list right now. Mostly stuff from Urban Outfitters. Also I will be turning 18 in about 2 months! I am thinking of having a party because I never really had one except when I was a child. Well see what happens.