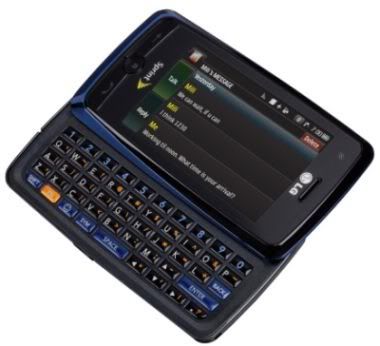 Yesterday I bought the LG Rumor Touch. And I love it!!! It is the sexiest little phone I have ever had! I am still in the process of figuring out all of its capabilities and learning how to use it. But it is very easy to text on with the option of QWERTY keyboard, touch keypad, or a hand written pen option! Which is super cool. I have already managed to drop it 3 times and spill V8 Juice on it within the first couple hours of having it -- but there where no scratches or any damage to it!
I will defiantly be needing to buy a case for it soon.
Any suggestions of cases/websites online?
XoX