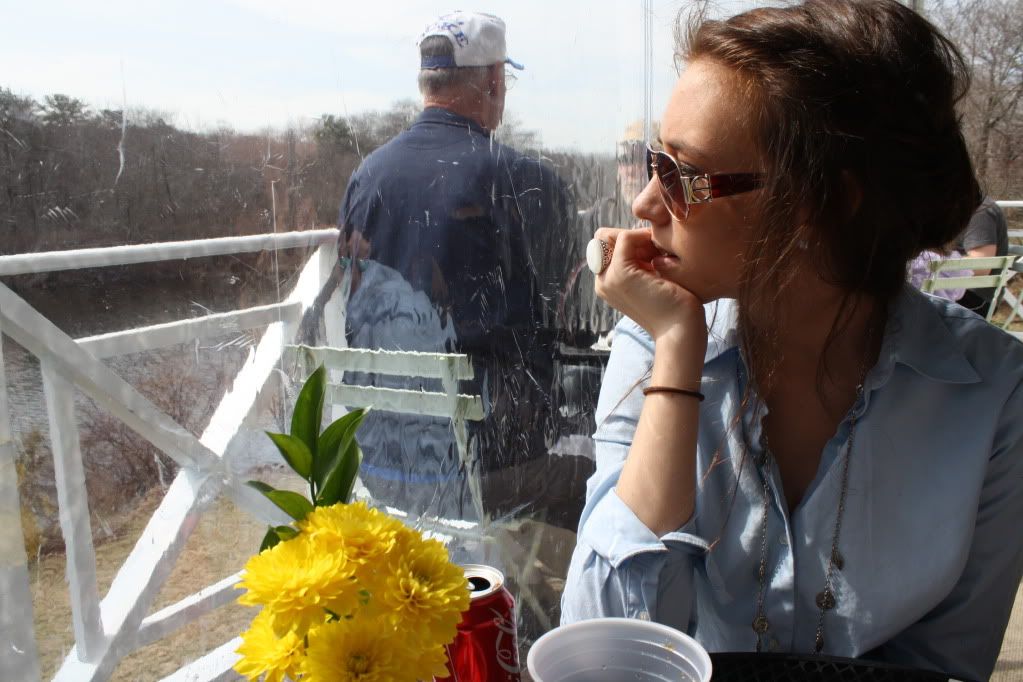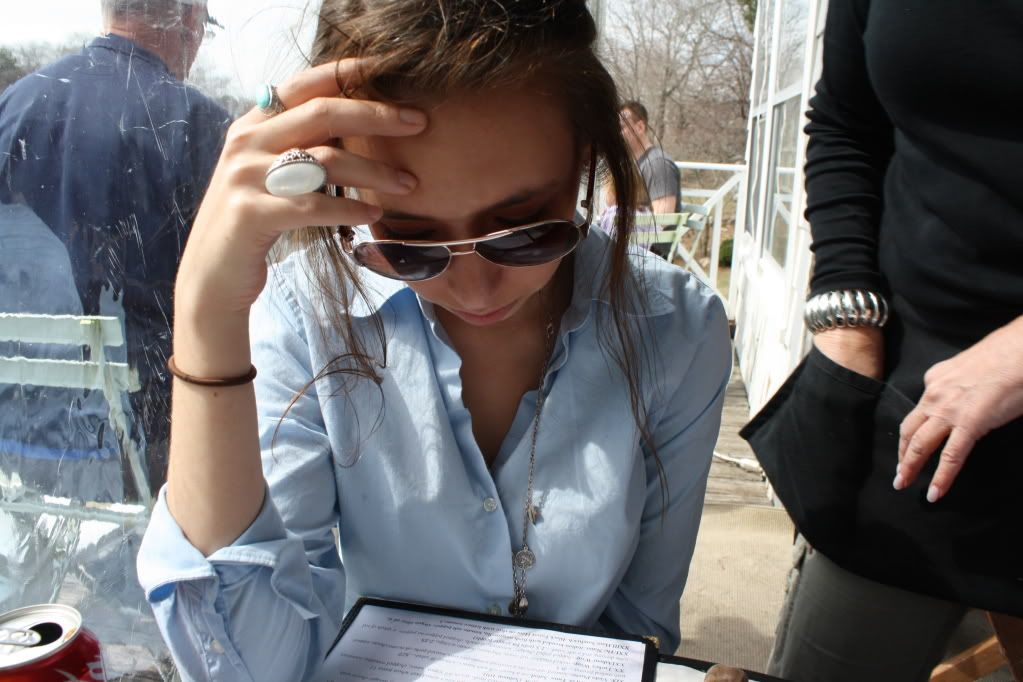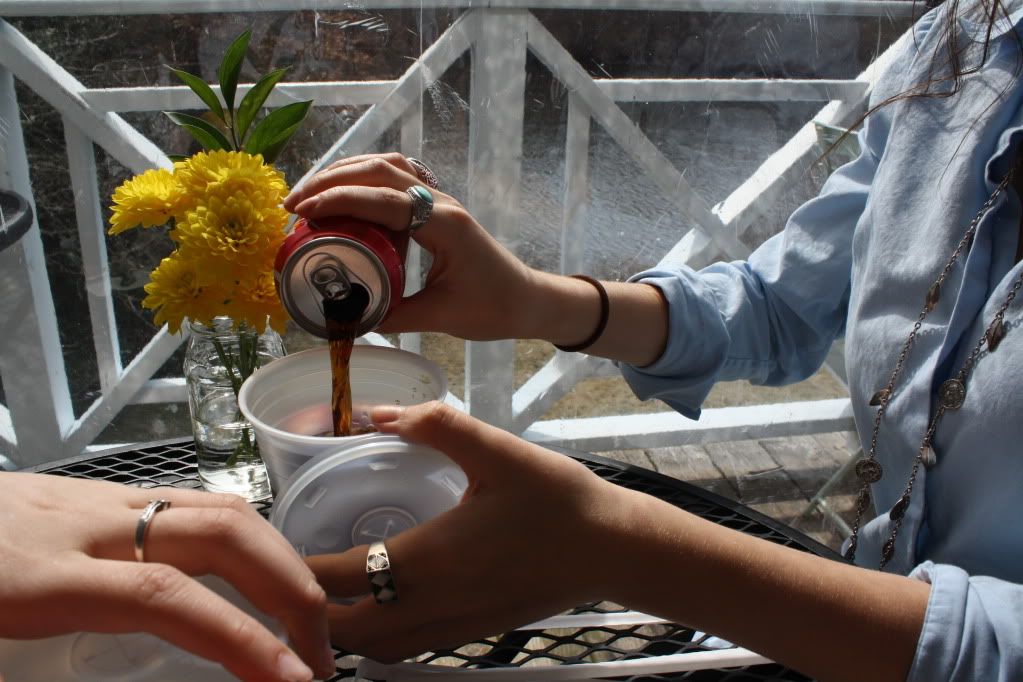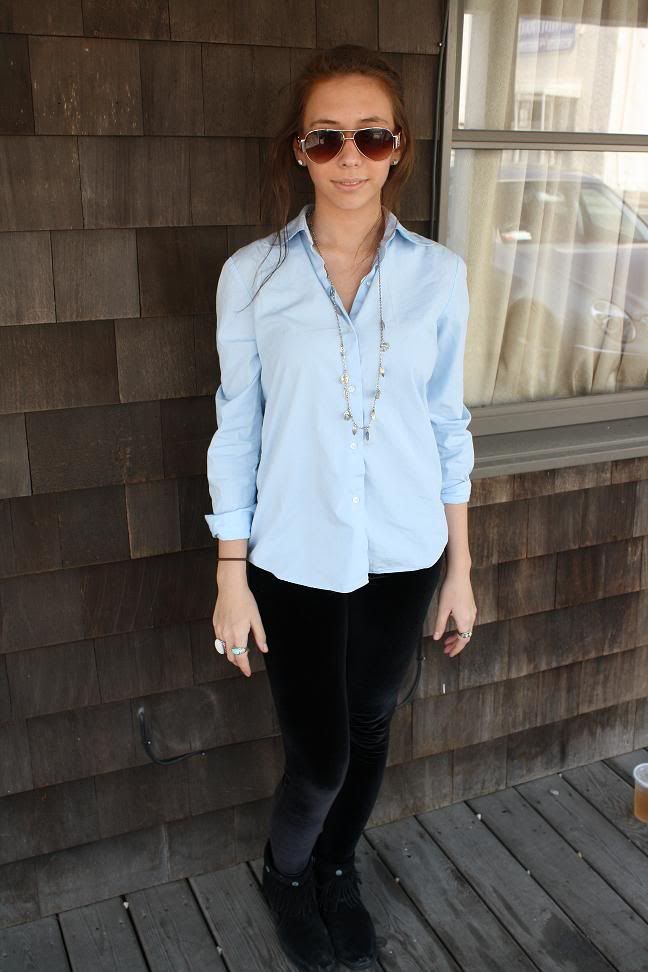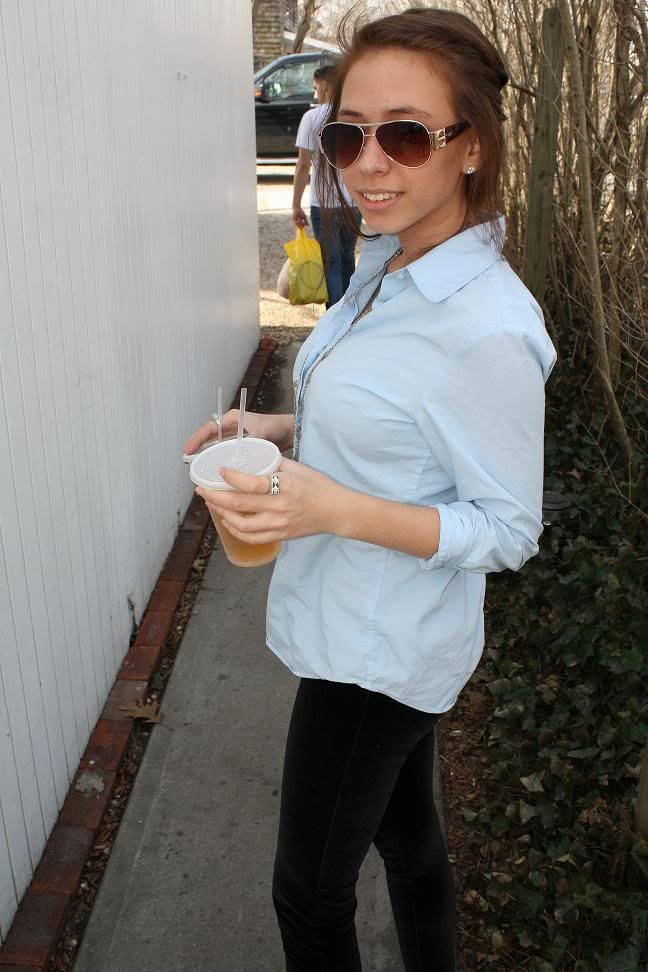 Top- J.Crew, Bottom- American Apparel Velvet Leggings, Shoes- Minnetonka, Glasses- Flea Market
Oi--Today is so lovely! We decided to go out somewhere nice for lunch today to enjoy the beautiful warm weather. But I never know what to order when I go out because I have little patience to go through and read all the options on the menu, I usually always stick to the same thing. At FCK I'll usually get the Turkey wrap. Deee-lish!
Can't wait to jump into more spring-like clothes!
XoX